#SSRS n'est pas mort, il est largement porté sur PowerBI Premium (même si il reste du boulot).
C'est par ailleurs la seule façon de faire du SSRS sur un modèle Azure Analysis avec une authentification acceptable. Car en effet SSRS on-premise ne sait actuellement pas se connecter à SSAS Azure comme indiqué dans ce feedback : https://feedback.azure.com/forums/556165-azure-analysis-services/suggestions/17173610-built-in-ssrs-support-for-azure-as
Pour se connecter à un modèle Azure, il faudra donc utiliser PowerBI Report Builder et être vigilant aux options sélectionnées lors de la connexion, au risque de voir apparaitre l'erreur :
Unable to obtain authentication token using the credentials provided.
Il est donc nécessaire de créer une nouvelle source de données Analysis Services comme ci-dessous.

Le point de vigilance se situe sur l'onget « Credentials ». Il faudra prendre soin de changer la valeur par défaut qui est sur « Authentification Windows » par « Dot not use credentials ».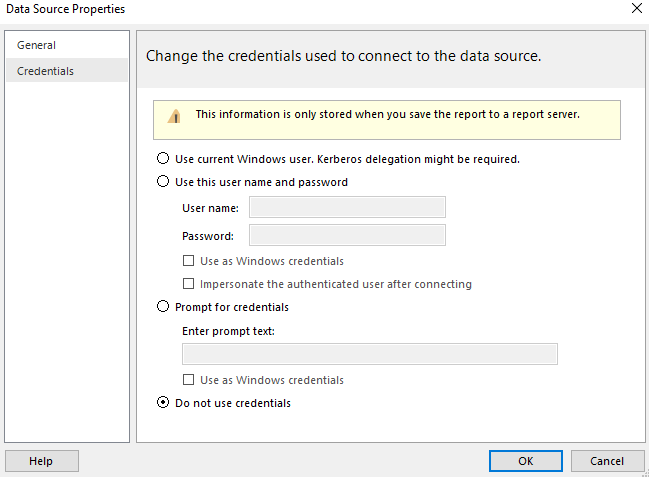 Sans cela, impossible de prévisualiser le rapport depuis Report Builder.